dawn_arrival -
DAWN ARRIVAL
Hack 'n' slash game where you get rid of the monsters threatening to plunge your world into eternal darkness.
Screenshots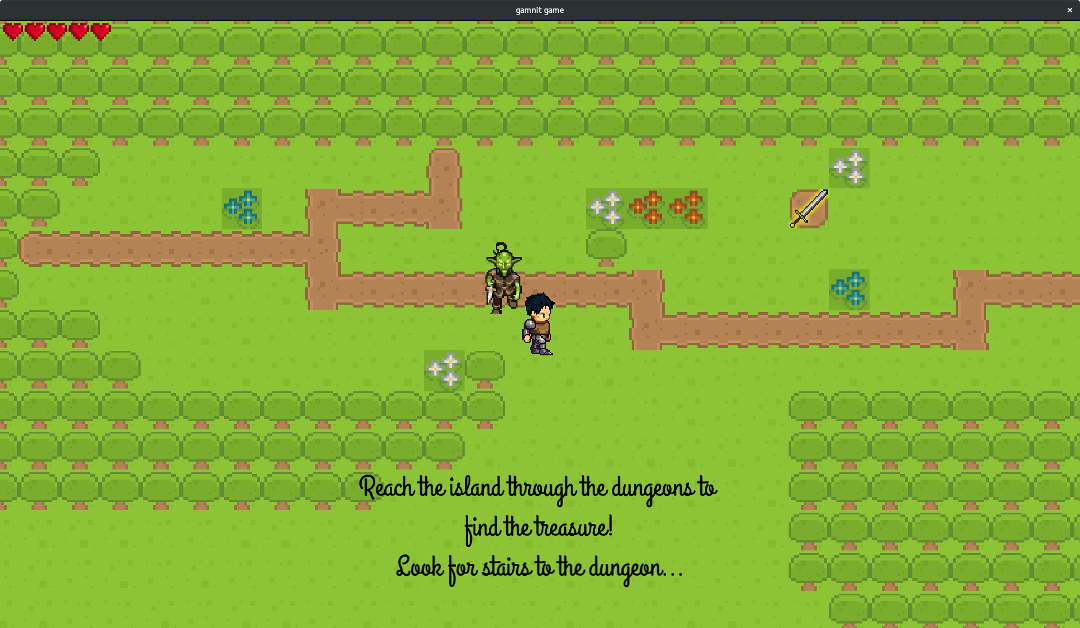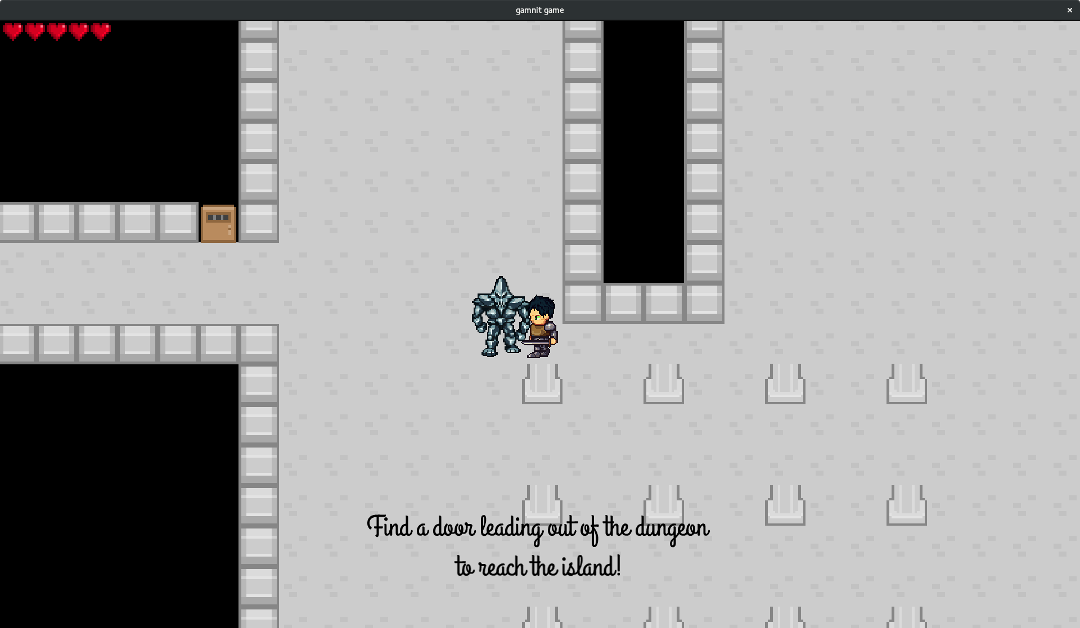 Levels
There are 3 procedurally generated levels using two different algorithms:
Forest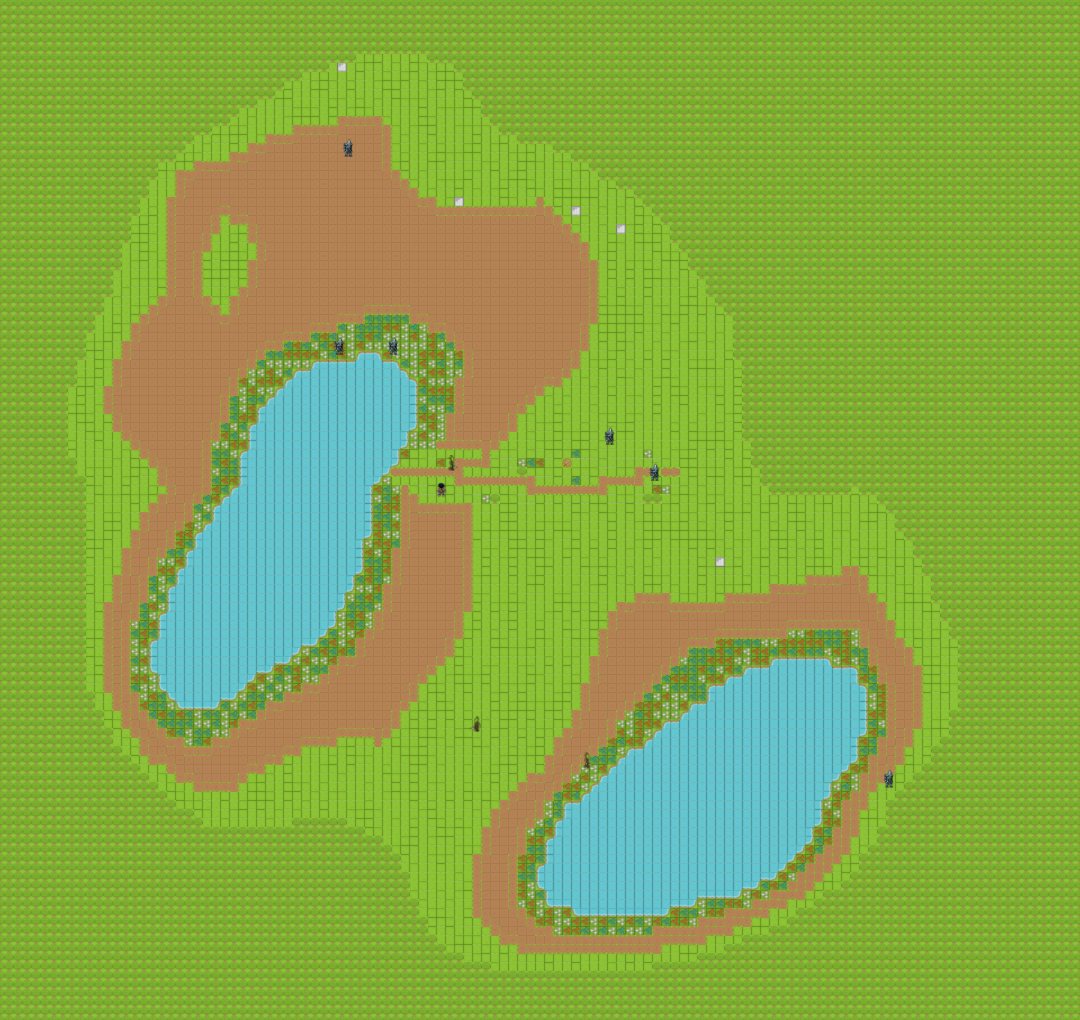 Dungeon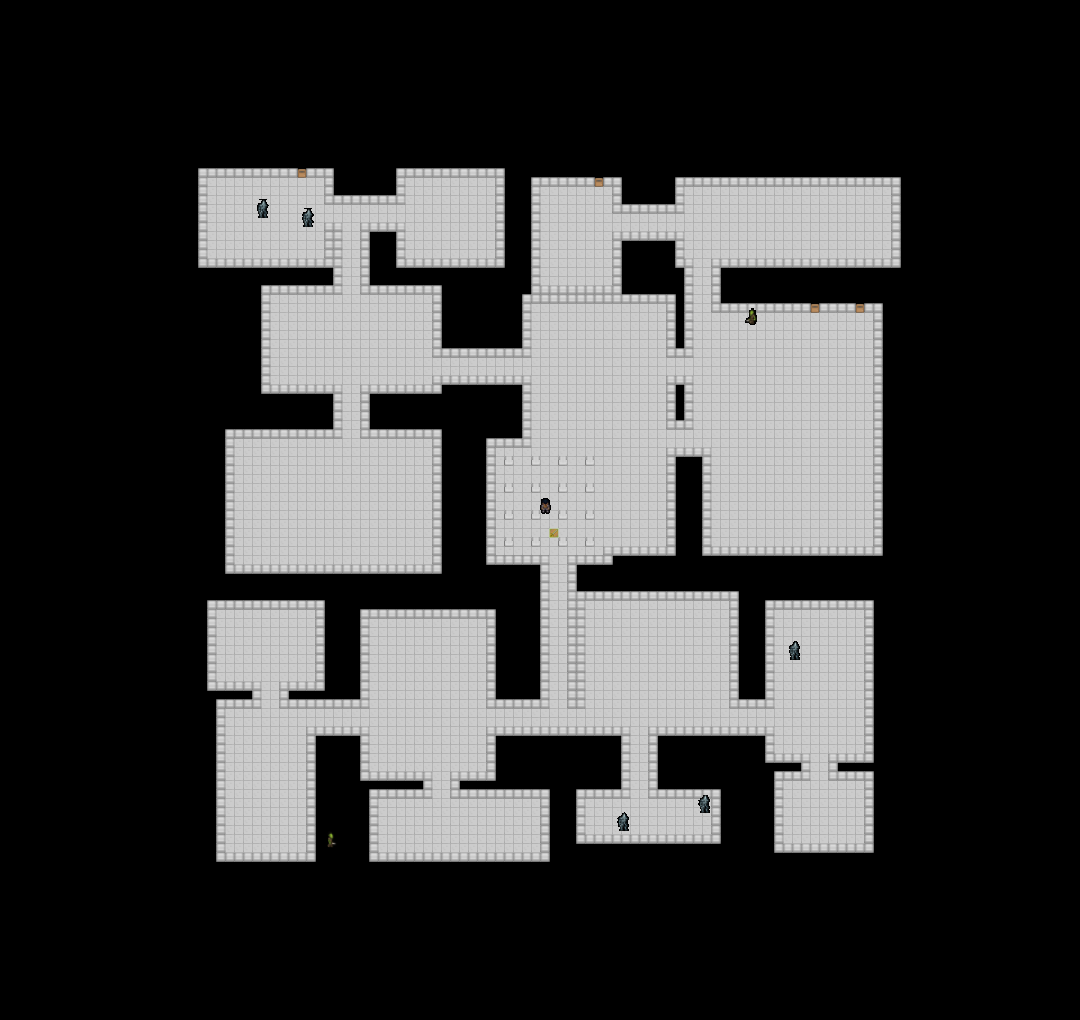 Island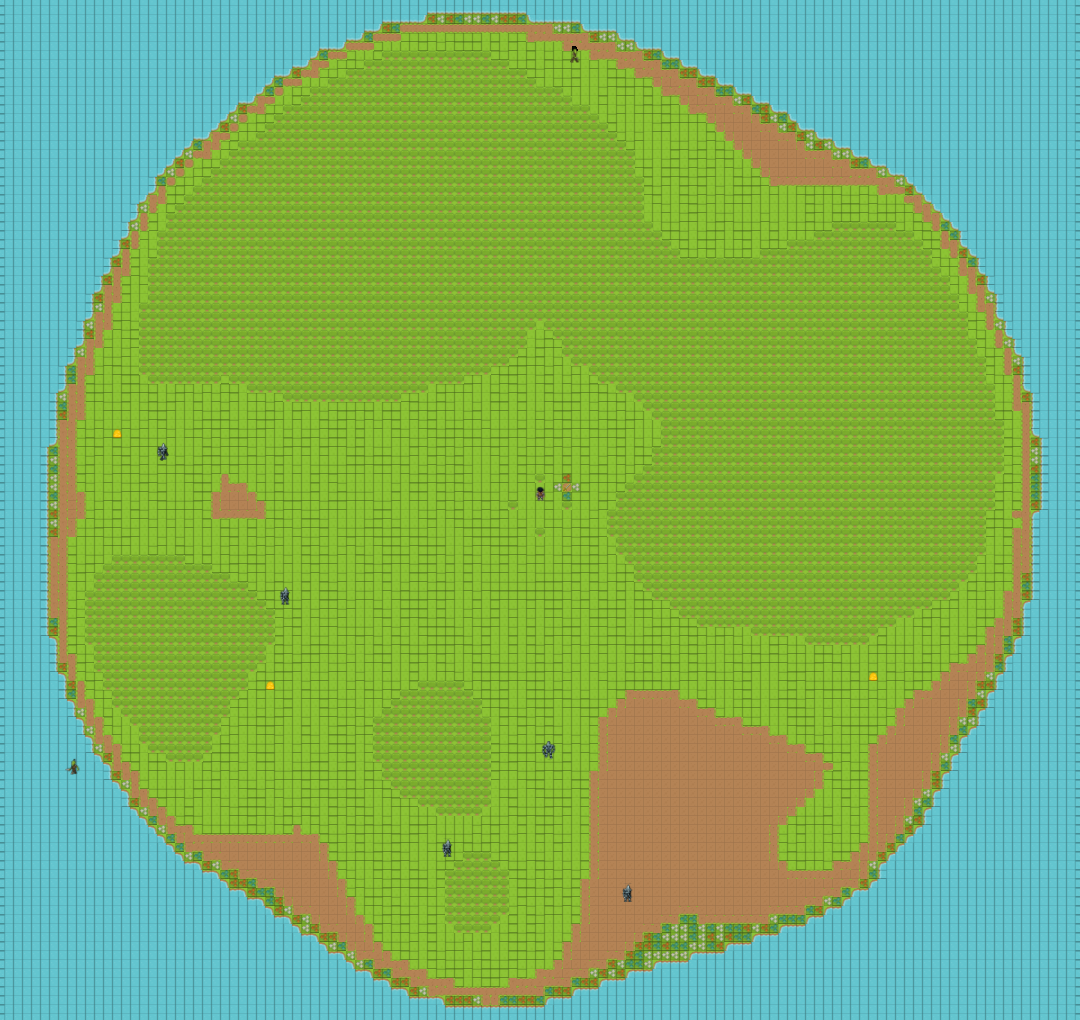 Compile, run and win
Install Nit and gamnit by following the guide at http://gamnit.org/#docs.

Compile the game with a simple call to make from the root of this repository.

Run with bin/dawn_arrival.

Reach the island through the dungeon to find the treasure and win!
Art
logo, sunrise pixelart: noirlac.tumblr.com
music: https://soundcloud.com/sayzzn
Content
dawn_arrival:

DAWN ARRIVAL

(contrib/oot/dawn_arrival)

android (contrib/oot/dawn_arrival/android)

res (contrib/oot/dawn_arrival/android/res)

art (contrib/oot/dawn_arrival/art)
assets (contrib/oot/dawn_arrival/assets)
gen (contrib/oot/dawn_arrival/gen)

drawing (contrib/oot/dawn_arrival/gen/drawing.nit)

src (contrib/oot/dawn_arrival/src)

android (contrib/oot/dawn_arrival/src/android.nit)
dawn_arrival:

Hack'n'slash game for the gamnit framework

(contrib/oot/dawn_arrival/src/dawn_arrival.nit)
game (contrib/oot/dawn_arrival/src/game)

entities (contrib/oot/dawn_arrival/src/game/entities.nit)
game (contrib/oot/dawn_arrival/src/game/game.nit)
levels (contrib/oot/dawn_arrival/src/game/levels.nit)

touch_ui (contrib/oot/dawn_arrival/src/touch_ui.nit)